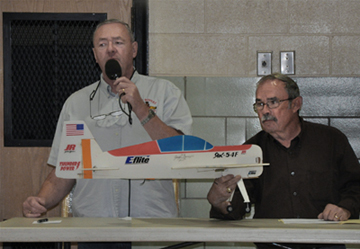 ANNUAL SKY ROVERS AUCTION & FLEA MARKET
The Sky Rovers Auction & Flea Market will be held on Saturday, October 28, 2023 at the Phelps Community Center, Phelps New York.
Visitors can purchase model aircraft and accessories from 9 a.m. to Noon. At Noon the auction takes place and all proceeds go to the owners of the property placed up for auction.
Tables for display of items for sale are $5 each.
Food and drinks are sold at the venue. It has been well attended and has presented visitors with a great opportunity to purchase model aircraft and accessories at bargain prices.
Admission is $5. Ladies and kids 12 and under get in FREE!
For more information contact Dave Reid at [email protected] or call 315-548-3779